I've been obsessed with fur lately is it because of Rachel Zoe or is it because of the bloody cold weather?? i don't know either? haha well i just got my self a new faux fur from topshop this is from the Kate moss Christmas collection enjoy!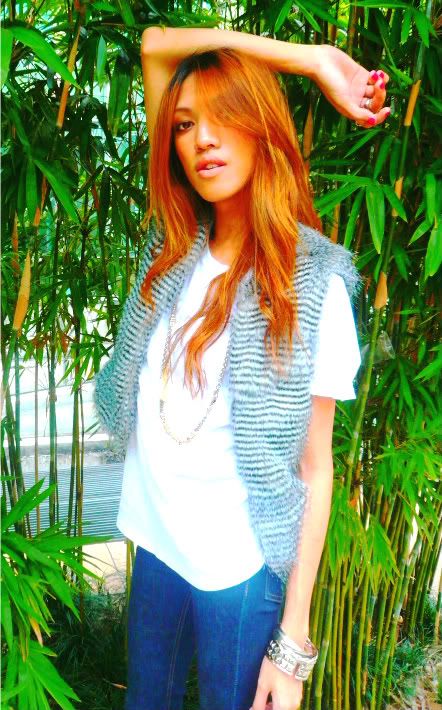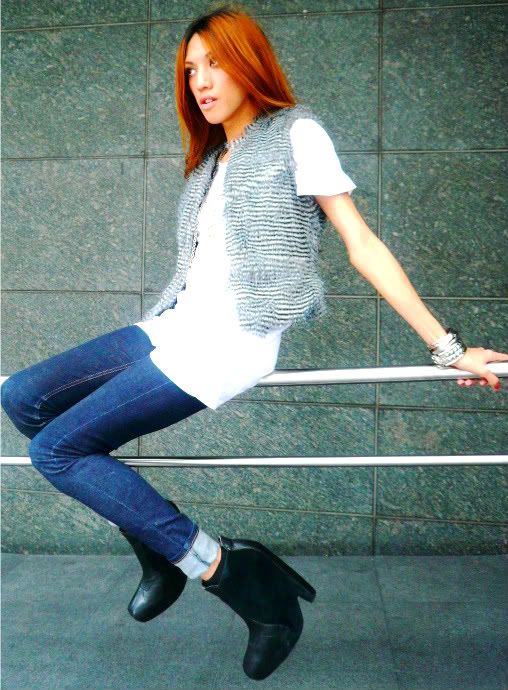 As i promised here's a picture of my ysl tribute booties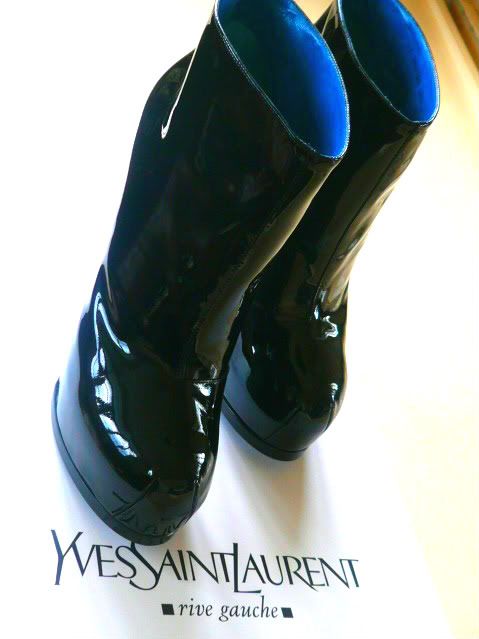 p.s I red some reviews regarding this shoe they say its uncomfortable, well ya its true they hurt a bit probably it's because of the 5 in heel and at the same time i feel like my feet is caged haha
p.s 2 i need a fucking new hair color my roots are showing i hate it!
will i go for platinum blonde? that i still don't know they say year 2009 is the year for blonde bitches?